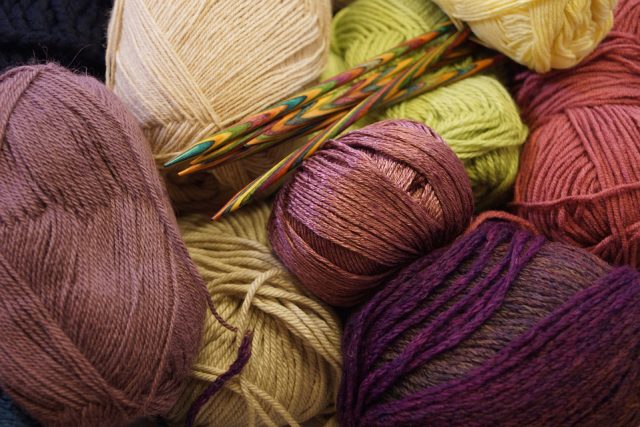 You know that lovely mystery yarn in your stash? That one you're crazy about but never get around to use because you have no idea if it's a sport or a DK, a lace or a fingering? Well get ready to finally knit it because here's how to determine a yarn weight using only a ruler and a pencil -or any other object with consistent circumference.
Calculating Wraps Per Inch (WPI)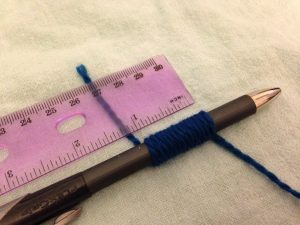 Take your pencil or circular object and wrap your yarn around it. You want to wrap it loosely, making sure there's no gap and no overlapping. The goal is to see how many wraps you can make within one inch. Note though that if your yarn is inconsistent, for example a thick and thin yarn like this gorgeous reclaimed silk from Darn Good Yarn, you better wrap over a few inches to get an accurate measurement.
Determining Yarn Weight From WPI
Now not everyone agrees on the same chart for determining yarn weight from WPI. The following ranges are the ones suggested on Craftsy:
| | |
| --- | --- |
| WPI | Yarn Type |
| >35 | Lace |
| 19-22 | Fingering |
| 15-18 | Sport |
| 12-14 | DK |
| 9-11 | Worsted |
| 7-8 | Bulky |
| <6 | Super Bulky |
So there you have it! Your mystery yarn isn't that mysterious anymore, is it? Next time I'll share another neat trick: how to calculate yardage for a mystery yarn.